'Date night in' calls for a special meal. A romantic, visually stunning, mouth watering meal. This Pan Seared Filet Mignon with Roasted Cauliflower, Carrots and Chipotle Mayo Dipping Sauce ought to work nicely!
(This post contains affiliate links off which I may make a commission. Your price remains the same.)
Getting That Tender Filet Mignon:
When it comes to Filet Mignon, there are a few tips to getting that pan seared, oven finished tenderness. First start with room temperature meat. Then make sure your pan is really, really hot before placing steaks onto it. You want to hear that 'pssssshhhh' sound when the steaks hit that pan. Sear until the outside get's that caramelization and then place in the oven to finish.
Timing is Everything
I like my steak medium rare, my husband likes his medium well, fortunately we can both be happy because a little timing is all it takes to achieve the perfect 'doneness' for your taste. For rare, you leave the steaks in the oven for five minutes. For medium rare 6 minutes, for medium 7-8, for medium well 8-9. And for well done all it takes is 10 minutes to ruin your steak. Just kidding. But not really.
LET'S TALK GRASS FED BEEF:
Grass fed beef is better for the cows, better for you and better for the environment. Here's how: it's better for the cows because they can roam free and eat grass, their natural food. Corn may make them big and fat, but it also makes them sick requiring them to be shot full of antibiotics which get passed in to you. Better for you because grass fed beef has more healthy fat than corn fed beef, and grass fed is better for the environment because conventional farming creates an incredible amount of waste and pollution. Many stores are starting to sell grass fed beef, but if your area doesn't have it ButcherBox will deliver to your door!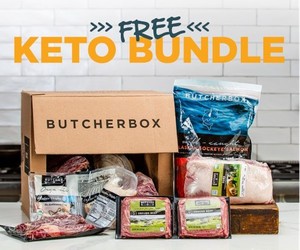 The Roasted Cauliflower and Carrots:
Your perfectly cooked steaks might have to fight for the spotlight when vegetables are this darn good! Roasted to perfection, ordinary cauliflower and carrots become extraordinary, and when dipped in our spicy sauce….well it's a party in your mouth!
The Chipotle Mayo Dipping Sauce!
Make your own or buy it at the store, we won't judge because both are delicious! We love Primal Kitchen sauces and dips but if you aren't a carb watcher, Sir Kensington's is delicious too. Both are available at most grocery stores. If you are a 'do it yourselfer', instructions are in the recipe below.
Love Steaks? Need More Recipes?
We here at Cook with Me Darling think steak makes the Ultimate Date Night In meal. Click here and here for more recipes.
The Recipe: Filet Mignon with Roasted Cauliflower, Carrots and Chipotle Mayo Dipping Sauce
What you need: an oven safe grill pan. If making mayo yourself you'll need a food processor. If you are living low carbm Paleo, Whole30 or Keto, be sure to use a compliant mayo for this recipe. We love Primal Kitchen Chipotle Lime Mayo.
Filet Mignon with Roasted Cauliflower, Carrots and Chipotle Mayo Dipping Sauce
The perfect date night in meal! Note: you can buy chipotle mayo at the grocery store. If making your own dipping sauce see ingredients and instructions in the "instructions" part of recipe.
Keyword:
filet mignon, roasted vegetables, date night meal, paleo, whole 30
Ingredients
6

large

carrots, peeled and cut into 3" pieces (optional for keto diet)

I used rainbow carrots

1/2

small

head of cauliflower, pulled apart into florets

3

tablespoons

olive oil

separated, some for veggies, some for steaks

1/2

cup

chipotle lime mayo

,store bought or homemade (if making your own see ingredients and instructions below

2

6oz

filet mignon steaks

room temp

sea salt and freshly ground pepper

to taste

2

teaspoons

butter or ghee

for garnish

1

tablespoon

chives, chopped

for garnish
Instructions
Pull steaks out of fridge, set on plate and allow to come to room temp

Preheat oven to 425 degrees, place one oven rack in upper third position, and second rack in lower third of oven

Cover a rimmed cookie sheet with parchment, set aside

Place carrots on cookie sheet, drizzle with a little olive oil and toss, season with sea salt and pepper to taste. Place in oven and set timer for 20 minutes.

While carrots cook, if making your own chipotle lime mayo place the following ingredients into a food processor and process until smooth: 1/2 cup good quality mayo, 1/2 half of a finely minced chipotle pepper in adobo sauce (found in the Latin aisle at most grocery stores) 1/2 tablespoon adobo sauce (from the same can chilis are in), 1 whole, peeled garlic clove, minced, generous pinch of salt , squeeze of lime

When the timer goes off for the carrots, carefully take pan out of oven, place cauliflower florets on pan, drizzle with a little olive oil, toss and sprinkle with sea salt and pepper, toss with carrots and place pan back in oven for another 20 minutes, cooking until carrots and cauliflower are browned and caramelized.

While veggies cook, prep steaks:
Place grill pan on medium/high heat and heat for three minutes

While pan heats, salt and pepper both sides of steak

When pan is very hot add olive oil to coat pan, when oil is hot but not smoking place steaks on pan, sear for five minutes, turn steaks and sear for 60 seconds

Place grill pan in oven on bottom rack

cook steaks: five minutes for rare, 6 for medium rare, 7-8 for medium, 8-9 for medium well, ten or over for well done ( I will hold me tongue, to each his own:) Note: ovens are notoriously inconsistent when it comes to heat. the type of pan, whether an oven is calibrated correctly and altitude all play a part in cooking time. Your time may vary. But once you figure out how long to cook your steaks write it down so you have it for next time!

When steaks are done to liking remove and allow to sit for five minutes, garnish with butter or ghee and chives

Serve with vegetables and chipotle dipping sauce. Enjoy!